The EU Marie Skłodowska-Curie Project CHARMING had its final meeting. Nine members joined physically at KU Leuven, Belgium and 16 members joined remotely. The Work Package (WP) leaders presented the summary of the results of their ESRs (PhD researchers), also including the status of each ESR's milestone, PhD and publications. From Mixality, Prof. Thies Pfeiffer (WP3 leader) and Yusra Tehreem (WP3 ESR) had participated remotely in the meeting.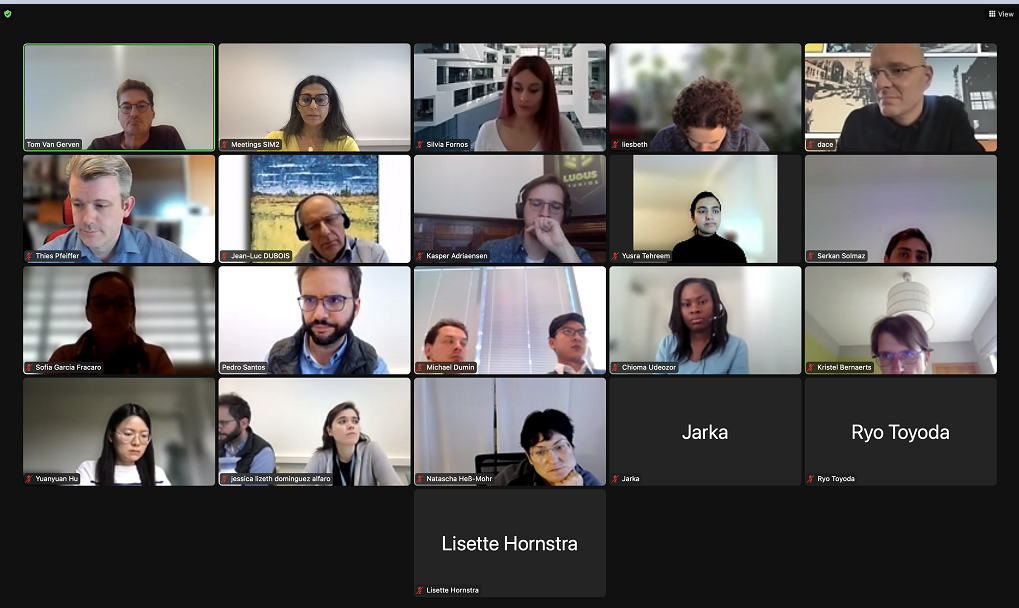 WP3 at a glance
WP3 deals with the applications of VR/AR in the context of the chemical industry. Two particular case studies are included: training of chemical operations and safety (HSE) training.
Affiliations/Partners: Hochschul Emden/Leer (Emden, Germany), Merck (Darmstadt, Germany), Bielefeld University (Bielefeld, Germany), KU Leuven (Leuven, Belgium), ACTA (Brasschaat, Belgium), Arkema (Lyon, France), Newcastle University (Newcastle upon Tyne, UK), Utrecht University (Utrecht, Netherlands)
Project Deliverables:
ESR11 Philippe Chan: HSE training through a serious
ESR12 Sofia Garcia Fracaro: Digital training of chemical operators
ESR13 Tim Galagher: Self learning of gaming employees
ESR14 Ryo Toyoda: Assess your employee in a game
ESR15 Yusra Tehreem: Immersive VR for operation of chemical reactors
Thus, the ESRs of WP3 have designed and developed the virtual reality (VR) simulations to train the employees of the chemical industry. Along with the emergency and safety scenarios, the learning analytics and assessment frameworks are also investigated to reach the true potential of VR trainings. The industrial partners from CHARMING have also contributed by permitting the evaluation of VR prototypes to their staff and more than 150 chemical employees and apprentices participated in the studies.
The goals of WP3 and their completion were acknowledged in the meeting along with the work of other WPs. Besides, Prof. Thies Pfeiffer led the discussion on dissemination and communication of Digital Artefacts. Prof. Tom Van Gerven suggested new ideas for future collaboration of the consortium members and Prof. Daniel Cermak-Sassenrath led the session allocated for the preparation of CHARMING 2nd policy brief. The CHARMING team was actively involved in the discussions leading to a very fruitful final meeting. The day finished off with a session by Project Manager Rabab Nasser, presenting the status of the deliverables in detail, as well as giving an overview on the requirements till the end of the project and beyond, focusing on the final reporting preparations.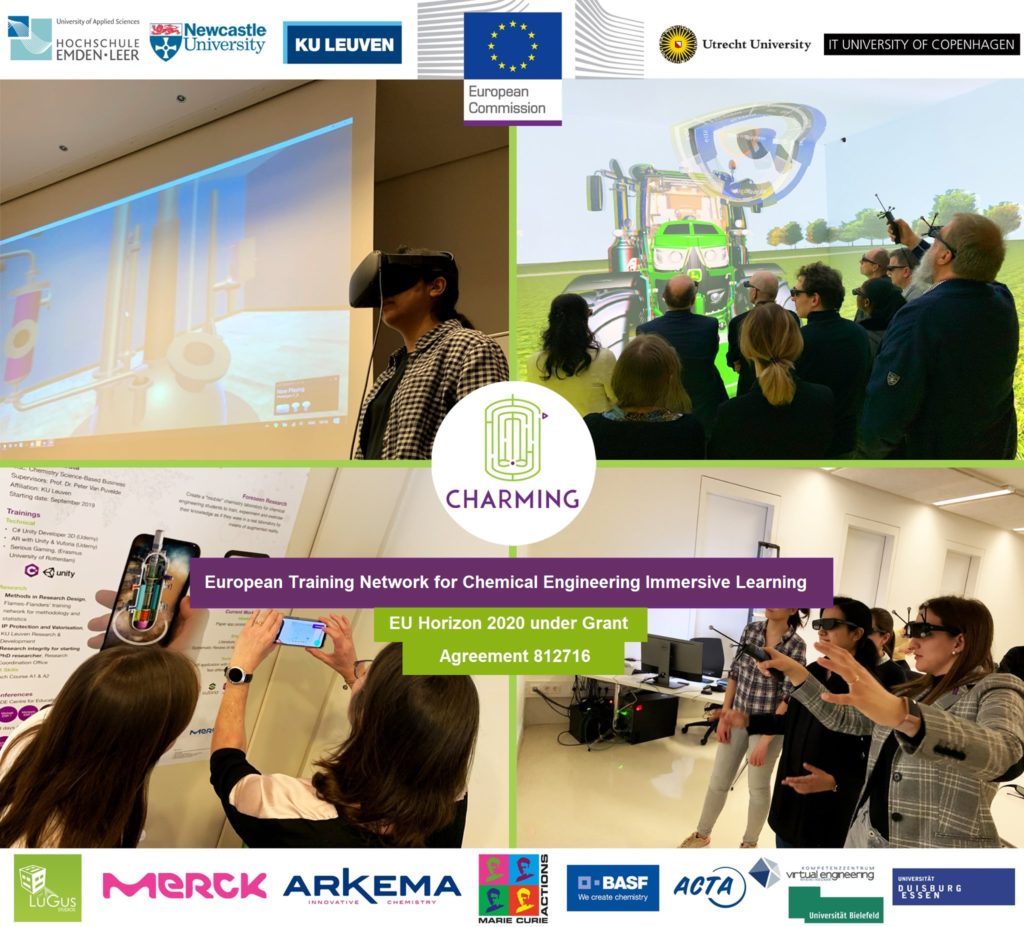 After all the official presentations, ESRs presented their special thanks to Rabab and Tom (Project manager and coordinator) for the organization of CHARMING project in a very smooth and successful way. For more information about the journey of CHARMING, please visit its official website: https://charming-etn.eu/
The VR/AR apps and tools developed under CHARMING:
Operate your own reactor – OYOR
VR LaboSafe Game
Game Editor for Learning (G.E.L.)
Virtual Garage
MIMIX
Science On TV
BUNNO'S Fabulous Soap Making Challenge
SoApp Making
MAR Lab
Details can be found here: https://charming-etn.eu/2022/03/21/charming-apps/
The interesting publications under CHARMING project can also be accessed here: https://charming-etn.eu/science-communication/