The European Training Network for Chemical Engineering Immersive Learning
CHARMING is an EU H2020 MSCA-ETN project. The aim of the project is to develop learning strategies, content and prototypes for the application of games and virtual/augmented reality for motivating, teaching and training children, students and employees in chemistry, chemical engineering and chemical operations. Thus, it computes three work packages for immersive training of children, students, and employees in the field of chemical engineering.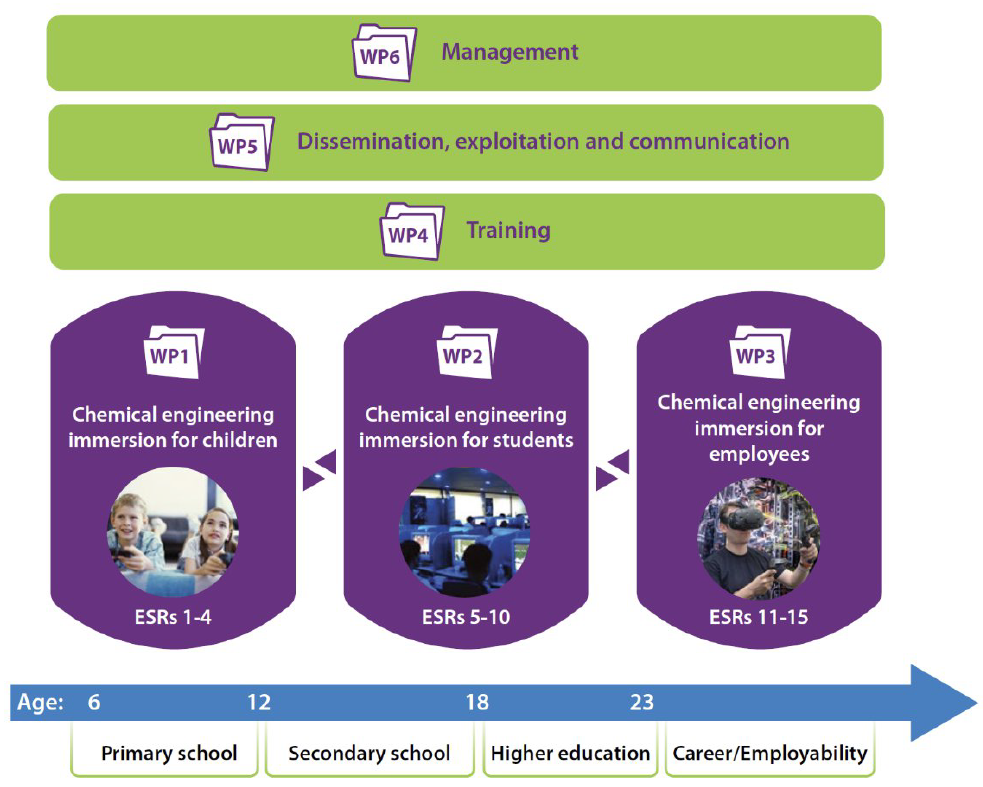 For this, 8 leading universities with industry participants and 4 partner organizations (in 6 countries: Belgium, Germany, Netherlands, UK, Denmark and France) are aiming to train 15 PhD ESRs in the areas of immersive technology, innovative chemical engineering, instructional psychology & pedagogy.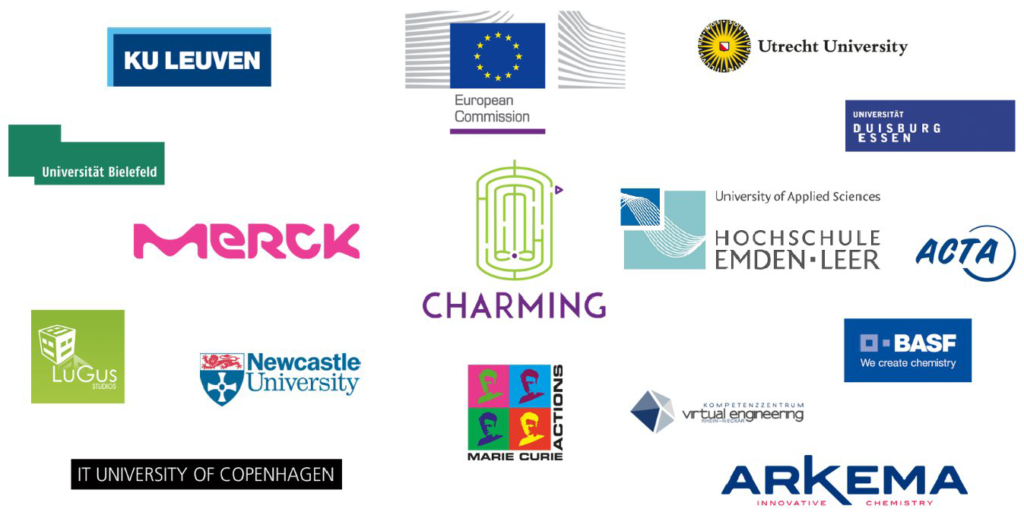 Hochschule Emden/Leer is from one of the eight beneficiaries of CHARMING and our scientific researcher Yusra Tehreem is from one of the fifteen ESRs. She is working in work package 3 (WP3) under the supervision of Prof. Dr. Thies Pfeiffer. The goal of WP3 is to develop VR/AR prototypes to train chemical operators in chemical industry. Our researcher is exploring the potential of virtual reality (VR) to train the employees in the virtual chemical plant. The concept is to create an interactive VR simulation that involves a chemical reactor in order to practice those tasks which are either expensive to practice again and again in a real chemical plant or they are too hazardous to practice on real chemical reactor. Thus, the goal of our researcher is to develop this VR prototype that has been evaluated regarding validity, effectiveness and efficiency with industrial partners of CHARMING i-e Merck (Germany) and Arkema (France).
TO PROJECT WEBSITE